TIMEFRAME TO RETURN
You may send almost any unused item back to us within 14 days of receiving the order.
We understand that the item does not always meet expectations or the size does not fit. You have two weeks to check the received items. If needed, send the order back to us within 2 weeks from the day of receiving the order.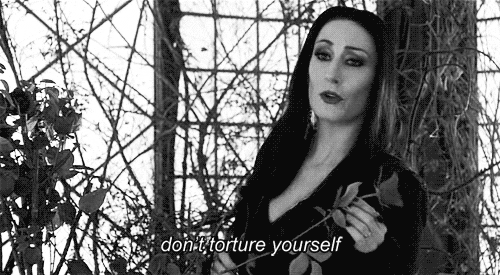 RETURN CONDITIONS
Item must be eligible for return. The non-returnable items list is here.

Return items must be in their original state, with their original labels and tags.




Each returned item should be neatly folded and packed in the original packaging. Please ensure the label matches the product's sticker on the package.

Any promotional items included free of charge must be returned shall the order be returned in full.

You may use the same box we sent your order in or use your own. Whichever you use, please ensure you protect the returned goods and do not ruin their packaging. All the product packages open very easily; scissors are not needed. Do not cut the packaging if you plan to ship it back.

Make sure you put in the original delivery slip or printed invoice with your return.

If you returning for a store credit or size exchange - make sure you write a note on the delivery slip or invoice.

All items must be returned spotlessly clean, unworn, and unwashed, without smells, dust, animal hair, deodorant, or makeup stains.

🖤

Please do not be offended by these rules, as the following request may seem obvious, but you would be surprised to see some returns we receive. When trying out the clothes, please make sure you do not have and will not contact deodorant, perfume, food, cigarette smoke, filth, dry skin flakes, body grease, animal fur, dust, etc. We do not accept returns of items that have been worn and damaged, or soiled. Sorry, but no exceptions.
HOW TO SHIP THE RETURN
You may send a return in the same (outer) package or box, or if using your own, please make sure you do not destroy or harm the original product's packaging bags or carton boxes. If the item were damaged due to insufficiently packed - we would not accept the return, and exchange or refund will not be applicable.
You can use any return shipping option, for example, post. Make sure it is trackable so we both can follow it. Always retain the proof of postage. Please note that sometimes it takes up to 6 weeks for a post to deliver the returning packages.
Info on returning the order &
Special conditions for our customers in the USA, UK, & other countries outside the European Union
are listed
here
.
Info on returning the order from the European Union country is listed
here
.
RETURN SHIPPING FROM THE SAME COUNTRY
Return must be sent from the same country to which we originally sent your order unless you send a return from within the EU.
For example:
If you travel, you can send the return from any European Union country (not necessarily your original delivery address).
If you ordered delivery to a country outside the EU, the return must be sent from the exact same country.
Say you ordered delivery to Germany but live in Switzerland. If you want to return an order, you should ship it from Germany.
If you want to ship that order from Switzerland, you can do so only by DHL/UPS/FedEx couriers with your customs duties and import taxes prepaid.
But if you ordered the delivery to Switzerland but have a possibility to ship it back from Germany or France, or Italy - you are more than welcome to do so.
RETURN SHIPPING COSTS
The customer is liable for the return shipping costs.
The INITIAL SHIPPING COSTS are not refunded.
IN CASE OF EXCHANGE, if the receiver is within the EU, we can ship the exchange item for free by post.
If the receiver lives outside the EU, we can send an exchange with their next order without extra charge on shipping.
Information on size exchange is provided on this page.
---
Check the RETURNS section for more information.
---
Continue shopping at Fantasmagoria