DELIVERY
We ship to Switzerland by:
UPS

Express saver courier services
FedEx

Priority courier services
DHL

Express & Economy courier services
Fast delivery times, since we're based in Europe :)
If you cannot see any delivery options
please

use LATIN CHARACTERS (English letters) ONLY without any special characters (ß,ä,ö,ü,ç,é,â/ê/î/ô/û, à/è/ì/ò/ù or similar) in your address.
Delivery price and time are shown next to all the available delivery options once you select Switzerland and enter your postcode on the checkout page.
PAYMENT
For our customer's convenience, we accept many payment methods that you can choose from when ordering in Switzerland (click on the names to get more information):
Bank transfer (SEPA Bank transfer)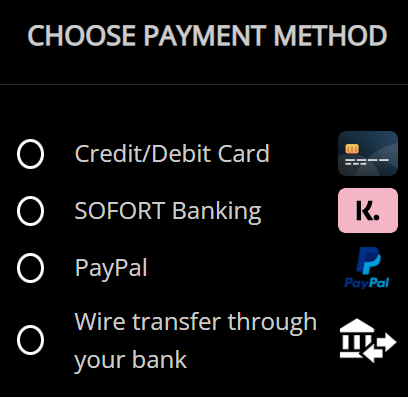 To conveniently pay straight from your bank choose the SOFORT Banking payment method.
List of available banks: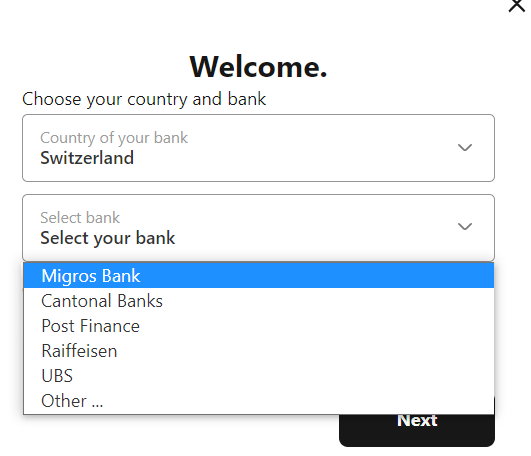 If you can't see the bank you wish to pay with, please click on "Other...." and type in your bank :)
TAX-FREE SHOPPING
Customers outside the EU always shop tax-free (0% VAT) at Fantasmagoria.shop.
When ordering delivery to Switzerland, you don't pay any Value Added Taxes to us, and we do not collect any customs fees from you.
CUSTOMS DUTIES AND TAXES
As a consumer, you should assume that your order may be subject to duties and/or taxes as well as administrative fees (fees assessed by a courier company that may handle the Customs declaration on your behalf).
The easiest way to handle the customs fees is when the courier company accounts for the shipment for you.
There is no minimum taxable amount, meaning that if you order anything above 0€ - you will have to pay taxes.
The minimum import duty for clothing is 7.7%. It can be as high as 25% with all the additional fees applied by the couriers.
The tax percentage seen in the table differs because different courier firms levy various charges for their services associated with customs clearance.
The courier company will send you an email, asking you to pay taxes and customs duties in advance. When you pay beforehand, they often offer you a discount.
For more information on import fees, please check the Federal Office for Customs and Border Security FOCBS.
RETURNS FROM SWITZERLAND
General return terms for countries outside the EU apply to Switzerland.
Returns from Switzerland might be not that costly as we are located in Lithuania (Europe).
Please contact our customer support through chat or email before returning anything.
---
Always welcome to contact us in German if you have any questions - we speak German :)
---
For additional information on the ordering process at Fantasmagoria, check these articles:
---
Continue shopping at Fantasmagoria