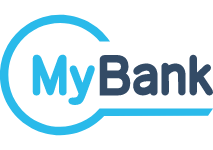 WHAT IS MYBANK?
MyBank allows you to pay directly from your online banking through an immediate bank transfer with the highest security and transparency standards.
MyBank is safer than other methods of payment
When you make the payment, no personal information, bank details, or payment information is shared with third parties.
It does not require any registration or personal data sharing.
CUSTOMERS WITH A BANK ACCOUNT IN ITALY AT THE FOLLOWING BANKS CAN PAY THROUGH MYBANK: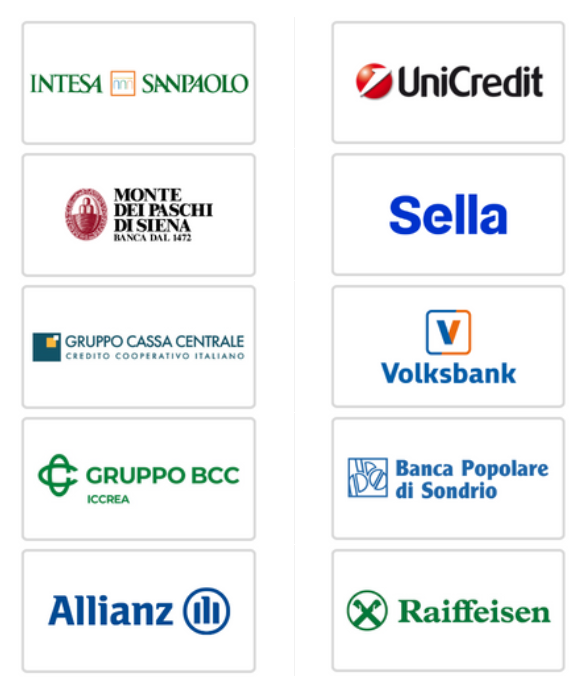 + more South European banks are being added to the MyBank payment gateway lately.
HOW TO PAY THROUGH MYBANK?
Click on the "MyBank" button
Check "I agree to the Terms of Service" and click the "Confirm your order" button

The MyBank page will open, and it will look like this:

Select or enter the name of your bank or payment service provider, and you will be automatically redirected to the secure online banking platform.

Log in to your online banking with your usual access credentials.

Check the payment information on the pre-filled transfer form, and confirm the payment with one click.

Return to the Fantasmagoria website.

Your order is now paid, and we will send it within five working days.
---
See the PAYMENT page for more information on payments.
---