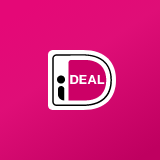 WHAT IS iDEAL?
The iDeal is a trusted, secure and convenient way of paying online. Customers in the Netherlands transfer money directly from their bank account through the online banking product they're familiar with. The customer's bank guarantees that the transaction is secure.
Customers of these Dutch banks log in to their online banking environment to transfer payments: ABN AMRO, ASN Bank, bunq, Handelsbanken, ING, Knab, Rabobank, RegioBank, SNS Bank, Triodos Bank, and Van Lanschot Bankiers.
HOW DOES iDEAL WORK?
Upon checking out, customers select the iDEAL payment method.
They're then forwarded to the online banking environment of the bank and asked to log in.
The amount to be transferred and further payment details are already filled in.
The customer only needs to authorize the payment. When this is done, the bank immediately confirms the payment, and the customer is returned to the Fantasmagoria webshop.
---
Find more information on the PAYMENT page.
---