WE OFFER TWO DHL COURIER SERVICES:
DHL EXPRESS
- priority delivery in 1-5 days worldwide
DHL ECONOMY
-
standard delivery in 6-14 days within the EU
HOW QUICKLY WILL I RECEIVE MY ORDER?
DHL EXPRESS within the EU: 1-3 days (usually the next working day)
DHL EXPRESS international: 3-5 days
DHL ECONOMY within the EU: 6-14 days
WHAT TIME WILL I RECEIVE MY ORDER?
DHL couriers deliver packages during the daytime, from 8:00 until 19:00, on working days only.
Usually, orders are delivered from noon and by the end of the day.
WILL I BE NOTIFIED WHEN YOU SHIP MY ORDER?
Yes, you will receive an email from [email protected] with the tracking link.
You will also receive an email from DHL.
WHAT KIND OF EMAIL NOTIFICATIONS WILL I RECEIVE?
Ship Notification:

Fantasmagoria email c

onfirms that your order is packed and picked up by DHL courier. You will find the tracking number with the tracking link in this email.
Scheduled delivery: email from DHL notifies you when they plan to deliver your order.
Exception Notification:

an email from DHL n

otifies you if and why a shipment will not meet its original scheduled delivery date and provides a rescheduled delivery date.
Delivery Notification:

an email from DHL c

onfirms the delivery of a shipment and where the courier leaves the parcel.
HOW CAN I GET AN AUTOMATIC E-MAIL OR TEXT NOTIFICATIONS ABOUT MY PACKAGE STATUS?
Follow the tracking link sent to you by email and request e-mail or text notifications through the Tracking tool.
Once you receive the notification that your order has been shipped, please check your email daily. All the shipment information will be sent to your email by us or courier services. Sometimes couriers send SMS notifications.
IS THERE AN APP OR DEDICATED WEBSITE FOR DHL DELIVERIES?
Yes! Have peace of mind knowing when your order is delivered and that your package is secure. Search for the DHL Express app on your phone's Apps center.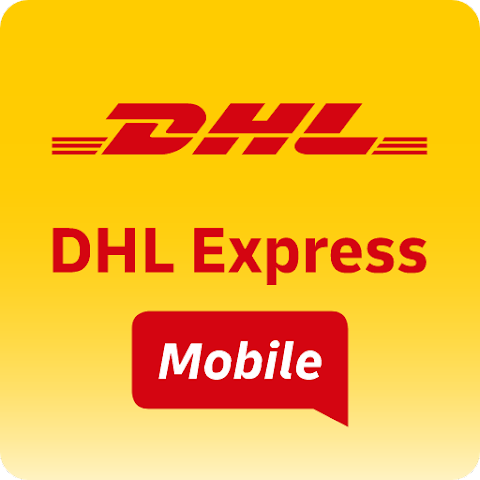 The new DHL Express Mobile app lets you track your shipments and manage your deliveries all in one place. You can locate the nearest DHL Service Point for parcel drop off or collection.
We recommend downloading the DHL Express Mobile application to stay updated with shipping notifications and be able to reschedule or send your parcel to the access point in one click.
WHAT DOES THE "YOUR ORDER WILL BE LEFT AT THE DOOR" MESSAGE MEAN?
Shipments not requiring a signature can be left in a safe place, out of sight and out of the weather, at the driver's discretion. This could include the front porch, side door, back porch, garage area, or with a neighbor.
We recommend you use the DHL app and leave instructions to the courier on the preferable and safest ways to leave your order or transfer it to the pickup point if you are not home.
Our customers say that DHL almost always leaves their parcels at the door. If you do not want your order to be left at your doors when you are away, use MyDHL+ app or their online services to track the delivery or select shipping by UPS couriers.
WHAT IF I AM NOT AVAILABLE AT THE ADDRESS DURING THE DELIVERY?
If you wish your order to be left at your door or DHL pickup point, follow the tracking sent to your email and reschedule the delivery on the DHL website or via the DHL app (if you have one).
If you are not home during the daytime - we recommend shipping to your work address.
If you weren't at the address during delivery, the courier would leave the parcel at your door or at the pickup point. You will find a note and receive an email notifying you about your parcel's location.
CAN I REDIRECT MY ORDER TO THE DHL PICKUP LOCATION?
Suppose you're unavailable when DHL attempts delivery at your address. In that case, DHL may deliver your package to an authorized DHL pickup location near your home, where your package will be held for you to pick up for 7 calendar days.
After 7 calendar days, if you do not pick it up, your package will be returned to Fantasmagoria as undeliverable. In the case of the return, we will charge you for the return shipment, which costs the same as the initial shipping. Also, the initial shipping price won't be refunded. Should you wish us to resend your order, you'll have to pay for the delivery again.

When you track your package, you can view the operating hours (weekend hours are available) and a map of where you will pick up your package.
HOW DO I FIND THE DHL PICKUP LOCATION?
Click here to find a convenient DHL pickup point to collect your order close to your address.
WHAT ARE THE IDENTIFICATION REQUIREMENTS FOR PICKING UP A PACKAGE FROM A DHL PICKUP LOCATION?
When you collect your package at a DHL pickup location, please present a government-issued photo ID with a picture, such as a driver's license, passport, or ID card. The full name on the ID must match that of the package's Ship to label.
WOULD SOMEONE ELSE BE ABLE TO PICK UP THE PACKAGE FOR ME FROM THE DHL LOCATION?
If you need someone else to collect your package on your behalf, they'll need to know the tracking number and bring their photo ID and a copy of your ID. This might differ from country to country - ask for more info at the DHL access point or through their customer support line.

In some countries, if the order picker is not the same as the receiver, they might have to present the notary signed documents proving the eligibility of picking up orders on the receiver's behalf.

Sometimes, DHL Access Point workers might ask to show an email sent to you by us or DHL with the order tracking link.

In some countries, the DHL pickup points are self-serviced parcel terminals, so all you have to do to pick up your order is to enter the code (sent to your email or phone) and open the locker.
HOW CAN I PLAN TO RECEIVE MY SHIPMENT ON THE FIRST DELIVERY ATTEMPT?
To receive your shipment on the first delivery attempt, you can track the shipment and leave a note for the driver on the scheduled delivery day. The note can instruct the driver to either leave the shipment or, if a signature is required, deliver it to a nearby neighbor who is home during the day. Other options include sending shipments to an address where someone is available during the day.
I RECEIVED MY ORDER FROM FANTASMAGORIA IN A COUNTRY OUTSIDE THE EU, AND DHL SENT ME AN EMAIL TO PAY IMPORT FEES AND CUSTOMS DUTIES. WHAT SHOULD I DO?
When receiving your order shipped to a country outside of the European Union, we advise you to track your order daily and pay the import fees in advance.
DHL customs broker will send you a payment request via the tracking link, and it is always cheaper to pay in advance.
---
GET HELP AND SUPPORT FROM DHL
If you still have questions after tracking your package, visit the DHL official website.
---
See the DELIVERY section for more info on shipping.
Find the tracking number in your Fantasmagoria.shop account's orders dashboard.
Need help? Chat with us - we'd be happy to help you!
---